Thinking of a software solution to make your enterprise more efficient? If you can dream it, we can build it. We deliver custom software solutions that will keep your firm on the cutting edge.
Dev IT Solutions, LLC
is a global IT outsourcing firm offering extensive expertise in the development and management of your company's IT services. We have clients in more than 21 countries that we partner with to outsource their IT needs. By doing this, our clients have realized the advantages of creating efficient software solutions to better compete in their existing market. We offer solutions for any size of business – no job is too small. The range of our development capabilities is as follows:
Web application design and development
,
Website design and development
,
Mobile App development
,
Search Engine Optimization
. We furnish dedicated web programmers, .NET developers, outsourcing services, ecommerce website solutions and multimedia solutions on time and on budget.


Rafi Shachar.
Moshav Matityahu,
71917, Israel.
Our Expertise
Dev IT Solutions -
The Complete Software Solution Provider
Iphone Application development
Dev IT Solutions
can either invigorate the ordinary or create the latest mobile applications to run on mobile devices worldwide.
Mobile Search Engine Optimization
Let us help grow your business via improved online awareness.
Java Application Development
Our team of experts in Java development, consulting and outsourcing services provide full support at every stage of the project.
Anticipate with us for ASP.Net
We create solutions like .NET, ASP.NET, HTML, DHTML, CSS, Silverlight, client application, open source tools and more.
PHP DEVELOPMENT
Dev IT Solutions caters to HTML, XML, CSS, Zend Frame work, Ajax open source development and Cake PHP
Web & Graphic Design
Dev IT Solutions
offers services in Web Design, Web Templates, Layout, Graphics, and CSS/DIV based html programming.
Technical Expertise


Featured Projects
Ptusados

PHP Web Application
Ptusados is a very big car selling web-site of Portuguese country.
Easupport

Joomla
EaSupport is designed and developed in Joomla. It's fully a corporate site.
Supermarcket-vouche

CMS Website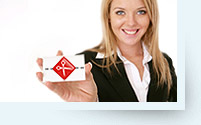 The supermarketvouchers.co.uk / storevouchers.co.uk.
Buyer Tenant

PHP Web Application
Buyer-Tenant is a real-Estate/Auction web-site which is fully designed and developed from Scratch by DevITSolutions.